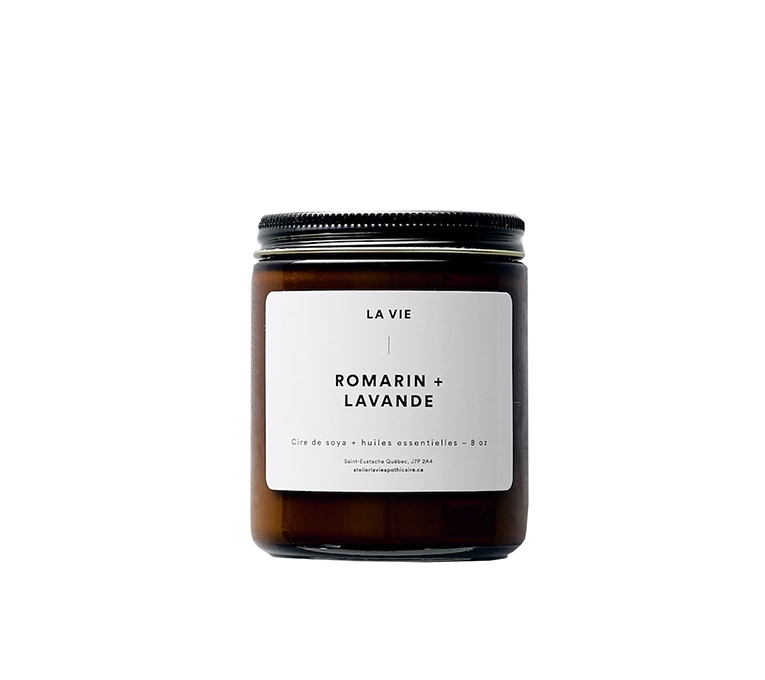 LA VIE
Candle
24783
$38.00
The smell of freshly picked lavender and rosemary; an aromatic and soothing blend.



Variants : Romarin & Lavande
Info pratiques :
Candle scented exclusively with 100% pure essential oils. Soy wax and cotton wick. Burns approximately 40 hours. Made in Quebec


Please note:In-store availability can change as items may sell out during the day. We recommend verifying the availability of this item the day of your visit to your chosen location.

Should an item prove unavailable, an inter-store transfer can be arranged at no additional cost.
Montréal
5042 boulevard Saint-Laurent
514-277-8484
Opening hours
Monday to Friday : 10am to 6pm
Saturday to Sunday: 10am to 5pm