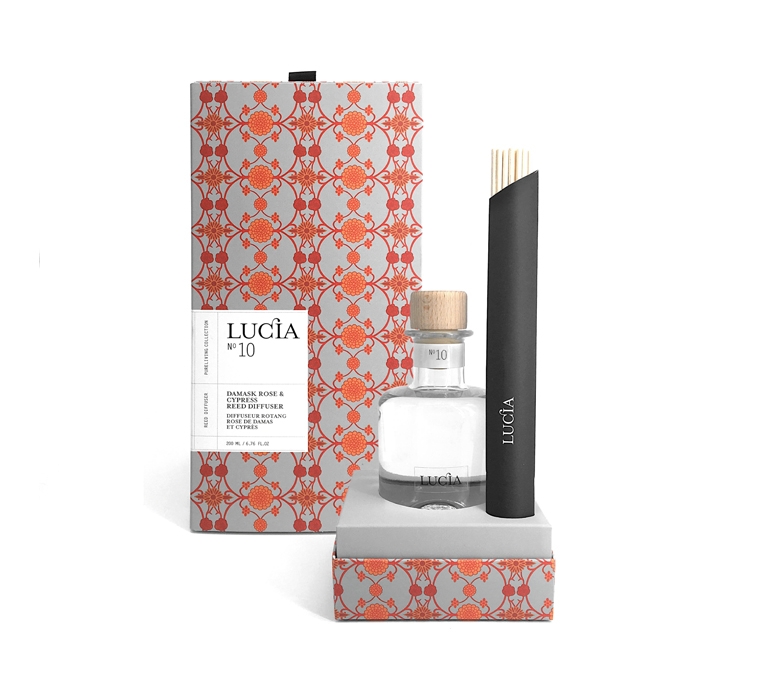 LUCIA
Diffuser
20625
$45.50

The plant stems of rotang (creeping palm tree of the tropical forests) are impregnated with the aromatic notes to be then delicately diffused in the air.


Dimensions : H:5" x Ø:3"
H:13 cm x Ø:8 cm
Materials : - Pure Essential Oil
Variants : Cypress - Rose
Informations :
- Contains:
1 diffuser vase (200ml)
14 reed sticks

- Approximate time of diffusion : 5 months
Please note:In-store availability can change as items may sell out during the day. We recommend verifying the availability of this item the day of your visit to your chosen location.

Should an item prove unavailable, an inter-store transfer can be arranged at no additional cost.
Montréal
5042 boulevard Saint-Laurent
514-277-8484
Opening hours
Monday to Friday : 10am to 6pm
Saturday to Sunday: 10am to 5pm