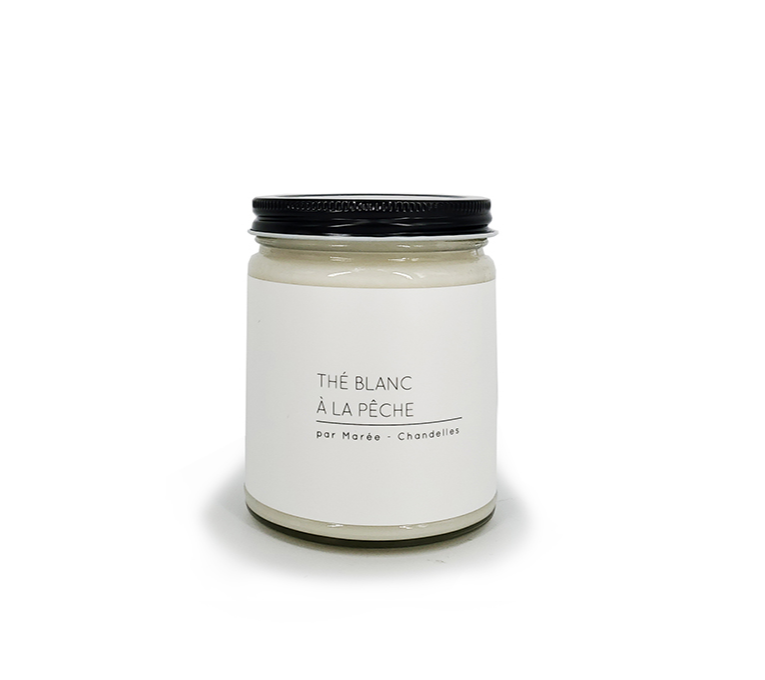 MARÉE
Candle
28880
$23.00
At first contact, the candle White Tea with peach overturns us by its fruity and creamy smell, to then transport us in a herbaceous olfactory world. In the finish, detect the crunchy pear, and the tangy citrus.


Materials : Soya Wax & essential oils
Variants : Thé et pêche
Info pratiques :
The candles are designed by hand in their Trois-Rivières workshop. Each one is created, poured, labeled and packaged by the Marée Chandelles team. The soy wax is ecological, organically grown, not harmful to health and lasts up to 40% longer than conventional wax.





Please note:In-store availability can change as items may sell out during the day. We recommend verifying the availability of this item the day of your visit to your chosen location.

Should an item prove unavailable, an inter-store transfer can be arranged at no additional cost.
Montréal
5042 boulevard Saint-Laurent
514-277-8484
Opening hours
Monday to Friday : 10am to 6pm
Saturday to Sunday: 10am to 5pm