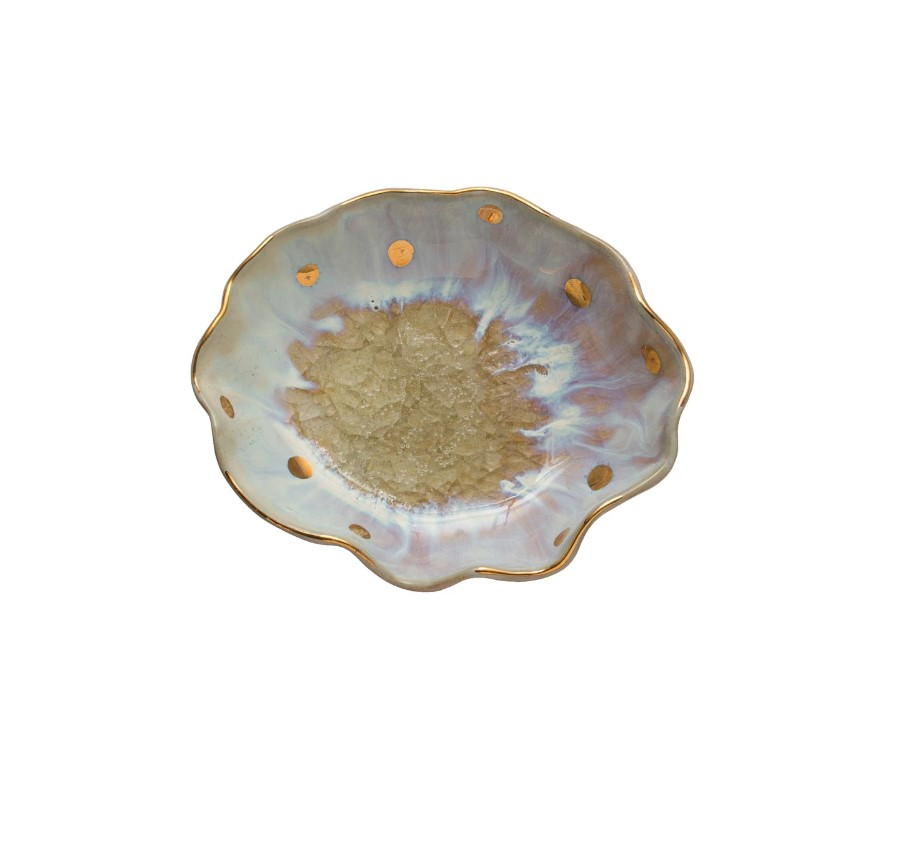 PINATA
Dish
31918
$19.50
This decorative ceramic bowl can be placed in the entrance hall where it will hold your keys or in the kitchen to display some salted cookies and olives. It can also be used as a candle holder or for your rings in the bathroom. Indeed, this bowl can be diverted in many ways, which makes all its charm.



Dimensions : L:3.9" x H:4.8"
L:10 cm x H:12 cm
Materials : Stoneware Fluted Dish w/ Gold Electroplated Dots & Edge, Reactive Crackle Glaze
Variants : Gold, natural
Please note:In-store availability can change as items may sell out during the day. We recommend verifying the availability of this item the day of your visit to your chosen location.

Should an item prove unavailable, an inter-store transfer can be arranged at no additional cost.
Montréal
5042 boulevard Saint-Laurent
514-277-8484
Opening hours
Monday to Friday : 10am to 6pm
Saturday to Sunday: 10am to 5pm