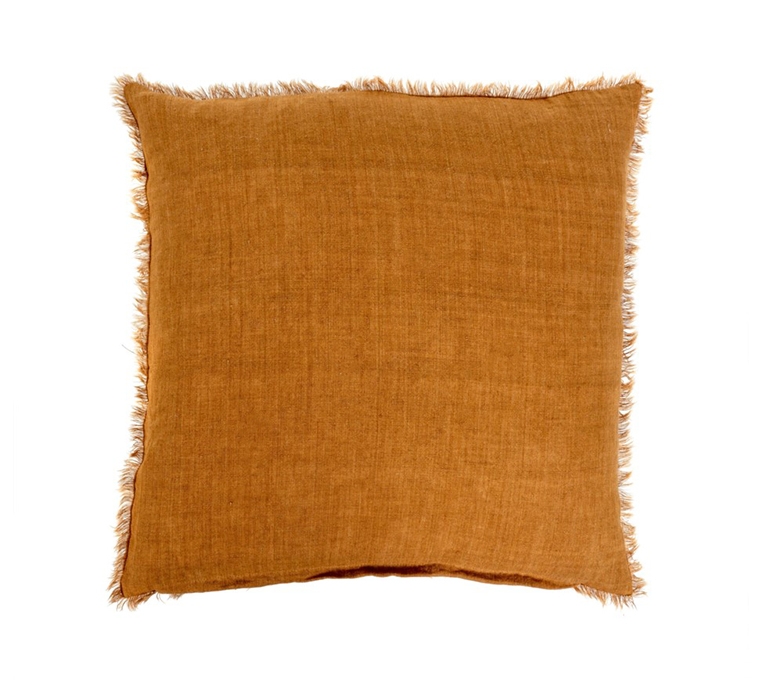 LINA
Cushion
25713
$98.00

Add romantic boho appeal to your home with our series of soft stone washed Belgian linen pillows.


Dimensions : L:24" x H:24"
L:61 cm x H:61 cm
Materials : Linen fabric and feathers filling
Variants : Gold
Informations :
- Hand wash recommended or machine wash cold on gentle cycle
- Do not tumble dry
Please note:In-store availability can change as items may sell out during the day. We recommend verifying the availability of this item the day of your visit to your chosen location.

Should an item prove unavailable, an inter-store transfer can be arranged at no additional cost.
Montréal
5042 boulevard Saint-Laurent
514-277-8484
Opening hours
Monday to Friday : 10am to 6pm
Saturday to Sunday: 10am to 5pm