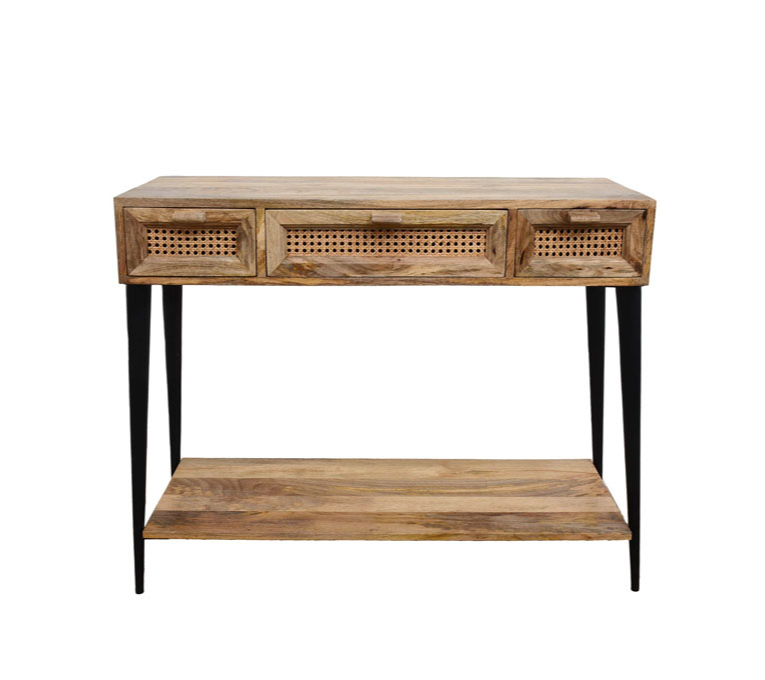 MANDOVI
Console Table
32706
$798.00
This perfect storage unit, will easily find its place in your home, whether it is in an entrance, a living room or a bedroom.




Dimensions : L:40" x H:32" x D:16"
L:102 cm x H:81 cm x D:41 cm
Materials : - Mango wood, rattan, metal

Variants : Natural
This item requires special delivery. We will contact you with the shipping costs once the order is completed. Otherwise, you can also contact our customer service for an estimate.
Please note:In-store availability can change as items may sell out during the day. We recommend verifying the availability of this item the day of your visit to your chosen location.

Should an item prove unavailable, an inter-store transfer can be arranged at no additional cost.