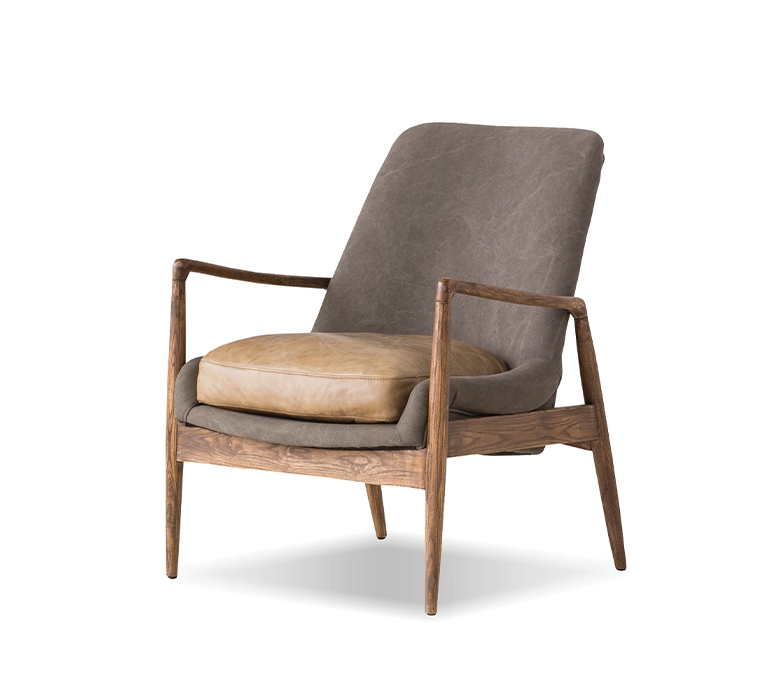 REYNOLDS
Armchair
23023
$1,095.00
The Reynolds chair is the centerpiece of your living room. This perfect armchair offers style, design and comfort for the most inviting living room.



Dimensions : L:30" x H:34" x D:31"
L:76 cm x H:86 cm x D:79 cm
Materials : - Seat in feather and foam covered in leather
- Foam backrest covered with 100% polyester
- Ash wood structure
Variants : Washed grey and walnut brown
Informations :
- Seat height: 18.5"
- Seat depth : 22"
- Seat width: 20''
- Arm height: 24''
- Maximum weight: 440 lbs
This item requires special delivery. We will contact you with the shipping costs once the order is completed. Otherwise, you can also contact our customer service for an estimate.
Please note:In-store availability can change as items may sell out during the day. We recommend verifying the availability of this item the day of your visit to your chosen location.

Should an item prove unavailable, an inter-store transfer can be arranged at no additional cost.