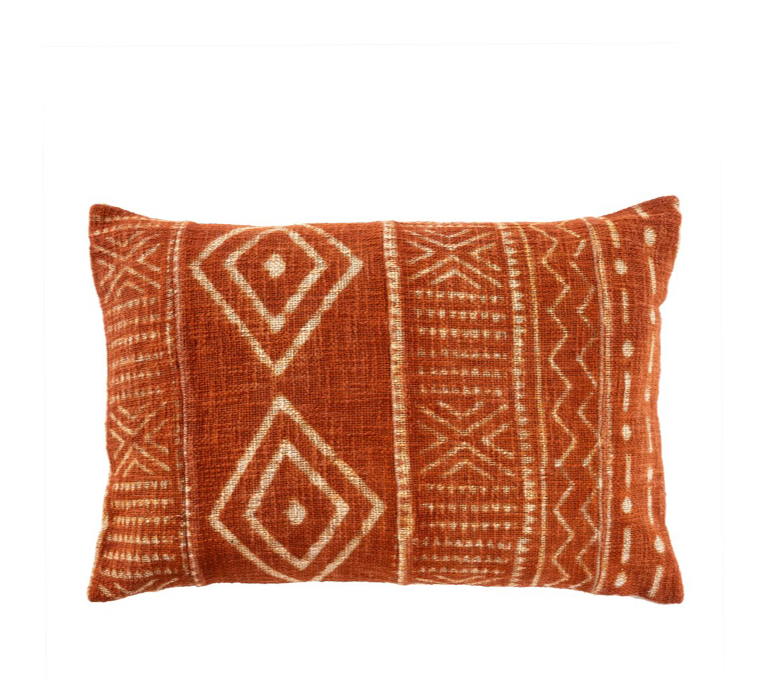 SAHARA
Cushion
30307
$74.00
The Sahara Pillow features dabu printing, a centuries old primitive mud resist block technique traditional to Bagru, a printing mecca outside of Jaipur.



Dimensions : L:9.44" x H:6.29"
L:24 cm x H:16 cm
Materials : Cotton
Variants : Rust
Info pratiques :
Complete with a premium feather down filler for fabulous fluff factor and comfort you'll want to sink your head into. Machine Wash Gentle.
Please note:In-store availability can change as items may sell out during the day. We recommend verifying the availability of this item the day of your visit to your chosen location.

Should an item prove unavailable, an inter-store transfer can be arranged at no additional cost.
Montréal
5042 boulevard Saint-Laurent
514-277-8484
Opening hours
Monday to Friday : 10am to 6pm
Saturday to Sunday: 10am to 5pm