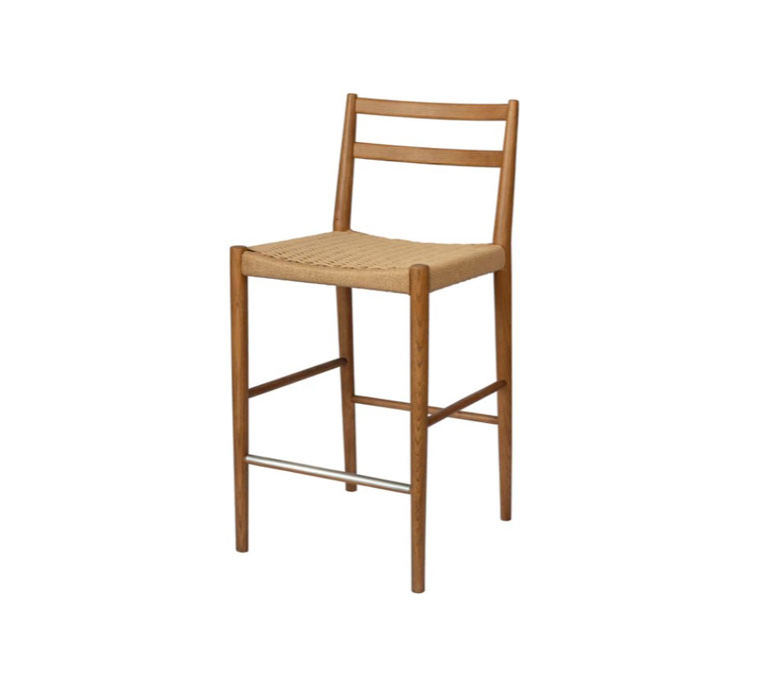 JAKARTA
Counter Stool
33171
$446.00
With its vintage Scandinavian design, the Jakarta counter stool features a handwoven cord seat in twill Dutch double weave and a metal-plated footrest for added comfort.




Dimensions : L:19" x H:37.5" x D:19.5"
L:48 cm x H:95 cm x D:50 cm
Materials : - Solid wood ash frame
- Seat hand woven cord in twill dutch double weave
- Stainless steel plated footrest
Variants : Walnut
Informations :
- Maximum weight : 260 lbs
- Seat height : 27"
This item requires special delivery. We will contact you with the shipping costs once the order is completed. Otherwise, you can also contact our customer service for an estimate.
Please note:In-store availability can change as items may sell out during the day. We recommend verifying the availability of this item the day of your visit to your chosen location.

Should an item prove unavailable, an inter-store transfer can be arranged at no additional cost.